I make a pair of shorts and what happens?... The fog rolls in that's what happens. But I know that the summer weather will reappear soon. I am an optimist. Handsome suggested I wait for a sunny day to take these pics but I'm also impatient....so you get foggy pictures.
Shorts:self-made Shirt:J Crew(thrifted) Cardi:J Crew(thrifted) Shoes:a mystery Belt:(thrifted)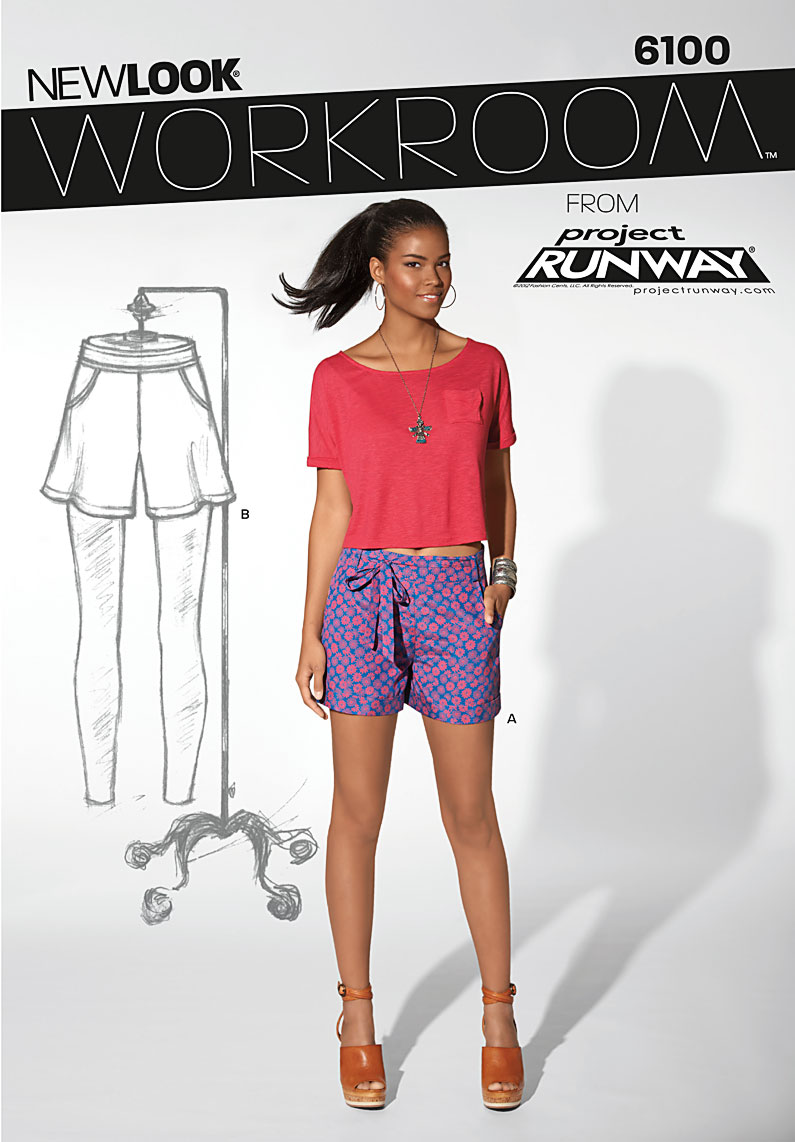 I made these shorts from Newlook 6100, from the Project Runway workroom series. I am thinking that maybe this pattern should have had a bit more tweeking in the workroom before production. I would like to know if anyone else had trouble with the waistband on these...
My Review:
Pattern: Newlook 6100
Fabric used: A cotton bottom weight twill.
Instructions: I followed the direction exactly and they were good. I was pleased with how well the cuff went on. Easy.
If I could change anything:The waistband gave me some trouble... It didn't fit at all when I pinned it to the shorts! I hadn't taken the shorts in and checked my pattern pieces to be sure that I hadn't mistakenly cut the wrong size in either the front/back pieces or the waistband. No..all the same size. But still, I had to take the waistband seam in by 5/8 inch exactly. Weird. So given that I had to make this alteration to the waistband, I assumed that the same would have to be done to the waistband facing...amirite... NO! It was too small by exactly...you guessed it...5/8 of an inch! Aaaghhhh! They were the same pattern pieces so this does not make any sense. If anyone knows what on earth I did wrong...LET ME KNOW! I also find that these shorts ride up my bum just a smidge...something I did not notice till I wore them out. (*update* after wearing them, they were fine..the cotton likely stretched a bit) So if I were to make these again, that issue would be addressed. In any case, I was not letting these things stop production, I wanted these shorts dang it! and I was getting them!
Repeat worthy? Not likely. I won't promise that I will never tackle these again, I do like how they look and I love the pockets! They just need a little more tweeking.
This pattern did include a good workroom tip that I liked. *When stitching in the ditch, use your zipper foot to stitch in the groove while using your hand to spread the seam.
Overall, I really like these shorts, the pockets are great, the front lays flat, the high waist is a nice change, the cuffs add nice detail, they have carriers for belting and would be great in a softer fabric as well.